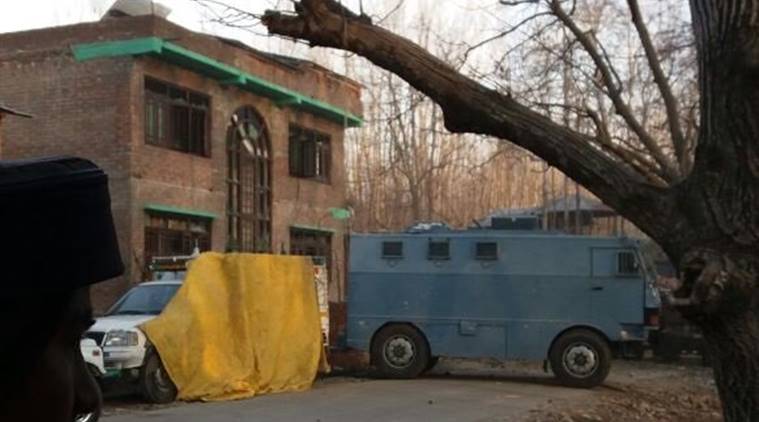 The violence began when security forces entered a village in the southern Kulgam district overnight on Saturday in pursuit of suspected militants.
Resistance leader have called for a march to Kulgam district in south Kashmir where four militants and two civilians were killed during a gunfight between militants and the government forces on Sunday. The two deceased soldiers belonged to the 1st Rashtriya Rifles.
All shops and commercial establishments remained closed in Srinagar.
The party spokesperson and general secretary Naheeda Nasreen said that the police raided Sayeda Aasiya's residence in Srinagar's Soura 90-feet area and "arrested" her along with her personal secretary Sofi Fahmeeda.
Strikes in the valley started from February 9 on the death anniversary of Afzal Guru, followed by "UN office chalo" campaign on 10th and anniversary of JKLF founder Maqbool Bhat on 11th and now another strike call by separatists on Monday. In the subsequent clashes after the encounter, one person was killed and more than ten others were injured when security forces and police opened fire and burst teargas shells. "The critically injured are admitted at Srinagar hospitals", sources said. Protesters chanted pro-freedom slogans and also attended the funeral of the terrorists and the two deceased civilians.
The clip clearly shows that the security personnel faced no imminent threat from the protesting youth, the excuse used by forces to defend their violent actions.
Meanwhile, National Conference condemned the killing of civilians and demanded an impartial and time bound probe into the killing. They said it is unfortunate world community paying no heed towards our suppressed voice and sacrifices rendered by your budding youth.
In September militants stormed an army base and killed 19 Indian troops - while in November Pakistan said at least nine people were killed when cross-border shelling from the Indian side of the disputed territory hit a passenger bus. He also slammed the Indian Army for using innocent civilians as human shields "to avoid casualties".
Share