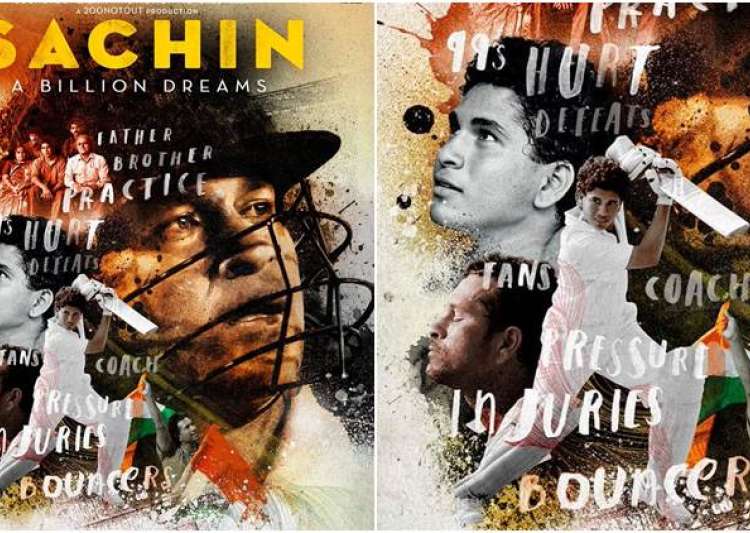 Mumbai: There's a big surprise for Sachin Tendulkar fans today as the trailer of "Sachin: A Billion Dreams" is going to be unveiled today at PVR, Juhu in Mumbai.
"For me, playing cricket was like going to a temple, you are assured that the film is going to be an incredible experience", Sachin said. Sachin himself acted in the film for the first time. "Right from childhood all I wanted was play cricket", he said, "I was a prankster in school, I don't know how my parents handled me".
A happy surprise is the brief appearance of former Indian captain Mahendra Singh Dhoni, who says: "I would ask people to let me know when Sachin comes in to bat".
Mumbai: The much-awaited Sachin Tendulkar movie trailer is out.
"Sachin: A Billion Dreams", forces us to shout the iconic and famous chant, "Sachin" Sachin!'.
This Biopic of Sachin is the third film of a cricketer after Azhar and MS Dhoni - the untold Story.
The scene cuts to children watching India's first glorious moment in the world of Cricket when Kapil Dev's underdogs defeated two-time World Champions, West Indies in a low-scoring World Cup final. From Sachin enjoying the precious moments of playing with his kids to his house being vandalized in the wake of match fixing, it not just makes us want to watch the movie already but also spare a thought for him. "I don't think anything gets better than that", Tendulkar remembered.
Luminaries present, director James Erskine, producer Mr Ravi Bhagchandka and Mr Shrikant Bhasi (CEO, Carnival Pictures ) and Sachin Tendulkar himself, gave the audience a sneak peek into the movie. Midst high expectations and excitement the Sachin: A billion Dreams movie is gearing up to hit the screens on 26th May 2017. The music of the movie is composed by AR Rahman, two times Academy and Grammy award victor.
Share