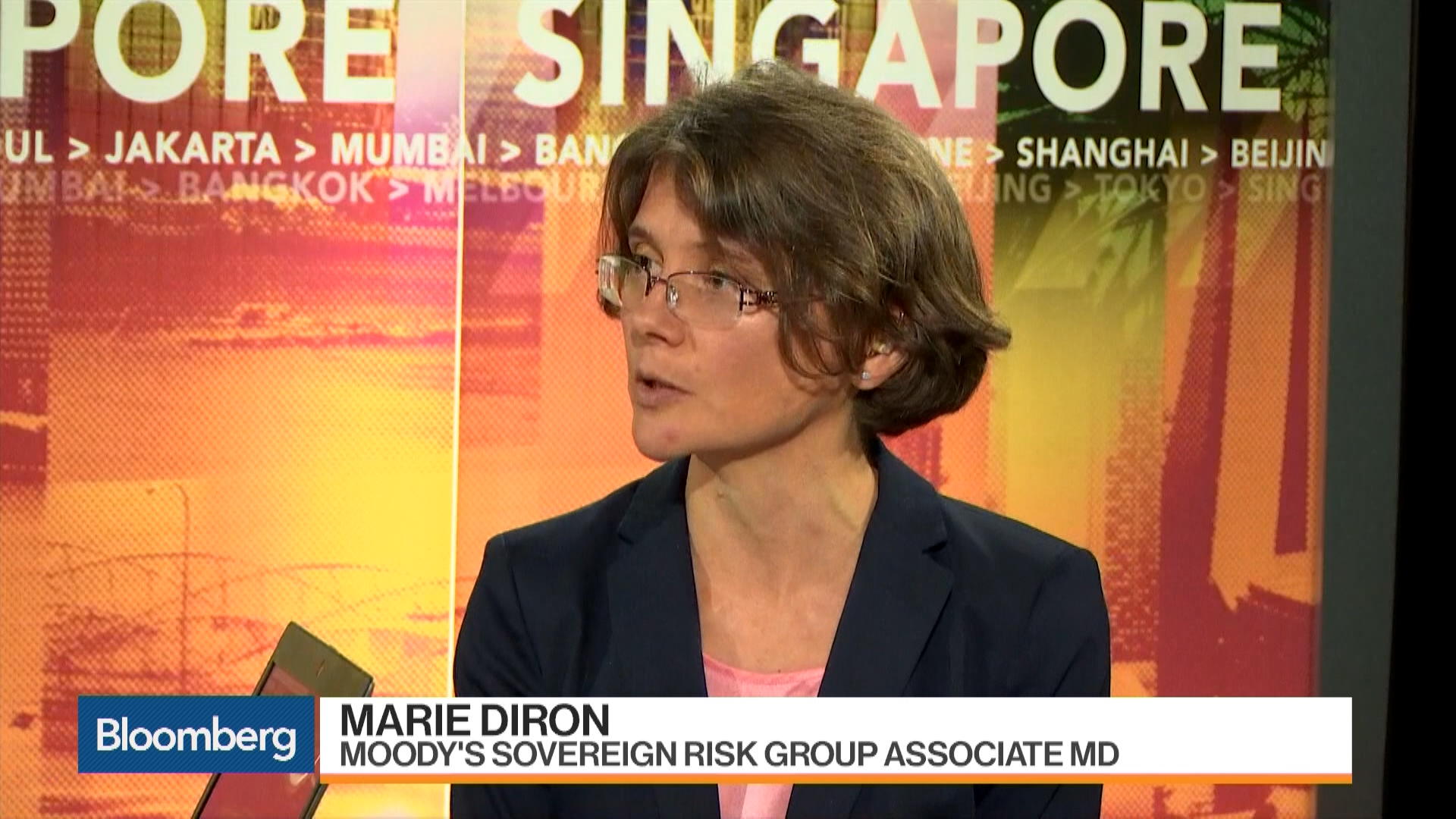 The worldwide bond credit rating service downgraded China's credit rating one degree, from Aa3 to A1, and changed its outlook, a one-word term describing Moody's expectations, from "stable" to "negative".
China's Finance Ministry said the downgrade, Moody's first for the country since 1989, overestimated risks to the economy and was based on "inappropriate methodology".
The rating agency attributed the decision to expectations that China's economy-wide leverage would increase over the coming years, planned reform program would likely slow, but not prevent the rise in leverage, and sustained policy stimulus would cause rising debt.
Moody's changed its outlook on China from stable to negative in March 2016.
The credit rating agency warned that the financial strength of the world's second-biggest economy is likely to deteriorate in the coming years as growth slows and national debt continues climbing.
"President Xi Jinping has already called for increased action from the government to control financial risks and improve co-ordination between the various regulatory authorities".
The ministry said the Chinese government's liability ratio stood at 36.7 percent to GDP by the end of past year, compared to the European Union's 60 percent and far below the level of other major economies and emerging markets.
China's total debt reached 253% of its GDP in 2016, up from 213% in 2013 and 149% in 2008, according to JP Morgan.
Moody's changed its outlook for Hong Kong to stable from negative, citing the government's vast cash pile it can use to ward off financial and economic shocks.
Moody's also note that Beijing's increasing reliance on financial stimulus to drive economic growth makes fixing growth targets unfeasible.
The Moody's move brings it more in line with rival agency Fitch, which last downgraded China in April 2013. "But S&P now rates China one notch above Moody's and Fitch, so a cut would not break new ground".
Moody's cited the likelihood of a "material rise" in economy-wide debt and the burden that it will place on the state's finances.
The downgrade will have an impact on the cost of borrowing for China's government and its SOEs.
The cut to China's long-term local currency rating puts the country on par with Czech Republic, Estonia, Israel, Japan and Saudi Arabia and one level below other sovereign borrowers, including Taiwan and Macau, and one notch above the likes of Bermuda, Botswana, Poland and Slovakia. Worries are that China, now the second largest economy behind the U.S, can not thrive without the ability to continue export growth.
Share