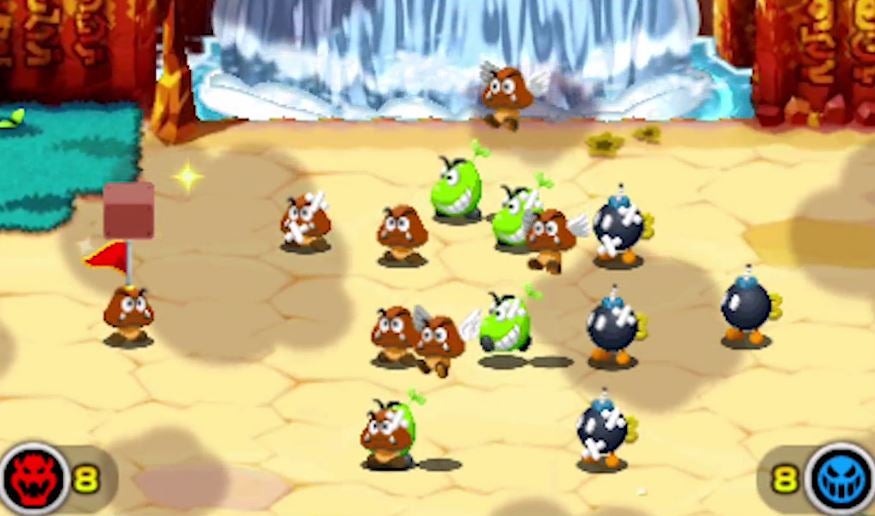 If you are one of the unfortunate souls who have not yet had the chance to experience Mario & Luigi: Superstar Saga, allow us to share a few words of explanation and praise.
Superstar Saga + Bowser's Minions players will travel to the Beanbean Kingdom on their rather unusual quest.
Mario & Luigi: Superstar Saga has had its visuals completely revamped so they measure up to more recent entries in the series like Mario & Luigi: Dream Team and Paper Jam.
Mario & Luigi: Superstar Saga + Bowser's Minions will launch on the Nintendo 3DS on October 6, 2017. It's an entirely new story campaign that focuses on a minor player in the original story, Captain Goomba.
The remake will still feature the pixel artwork from the original but the game has been updated with 3D lighting.
Following a morning packed with new announcements, the Nintendo Treehouse: Live at E3 show included in-depth play-throughs of a variety of games for both the Nintendo Switch and Nintendo 3DS systems.
The game also includes a side story called Minion Quest: The Search for Bowser, which tells the story of the game from the perspective of Bowser's minions, led by Captain Goomba.
There's a new mechanic that lets you place pins on the game's map to remind you to revisit areas.
Share